Free Shipping New Arrival Jelly Silicone Watch DIY Charm Dress Watch Floating Charm Watch Flaoting Locket Watch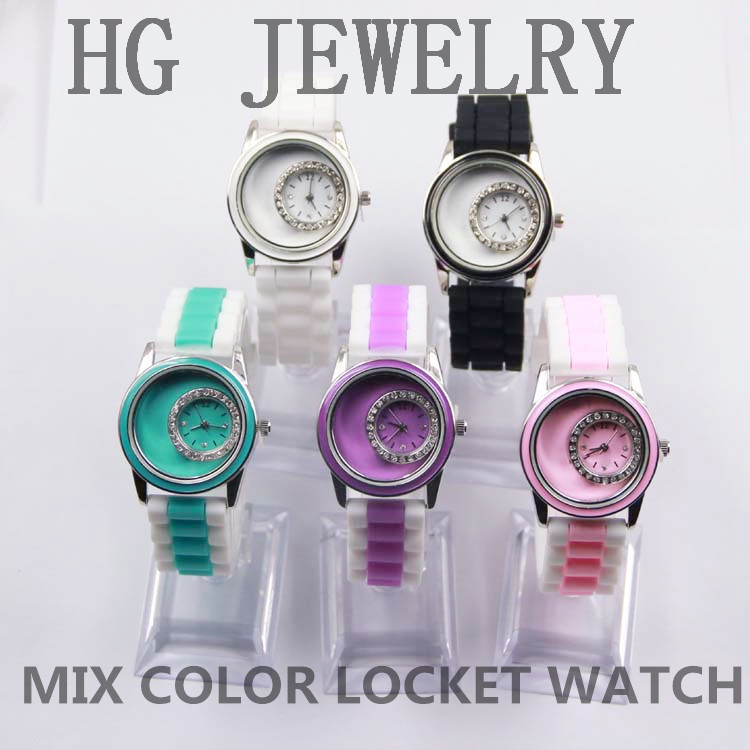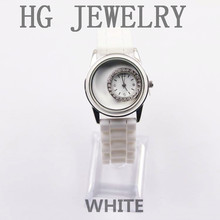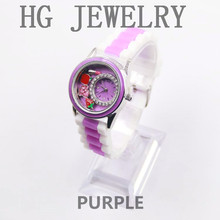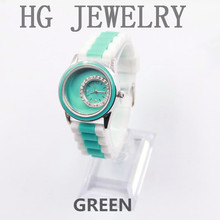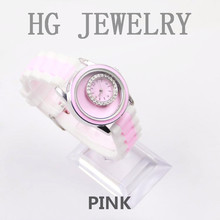 price: US $8.50
Item Type:
Wristwatches
Sport Type:
Hiking
Dial Window Material Type:
Acrylic
Dial Material Type:
Alloy
Movement:
Digital
Dial Diameter:
35 cm
Band Width:
3-4cm
Clasp Type:
NORMAL
Product Description
Welcome to my shop
1.This watch is a new design watch,here is the size
.band length:10.1inch(25cm)
.band width:0.81inch(2cm)
.watch diameter:1.42inch(35cm)
.watch thickness:0.53inch(1.3cm)
2.This watch is a floating charm watch, a diy Wristwatches.you can put about 4-6 pcs floating charms in it.
And the watch is magnet,it can be open and closed just like a floating locket.
3.This watch is not water resistant good,you should protect it from too much water.but a little water is ok.
4.The watch is made of alloy, and the back of the watch is made of stainless steel.and the band is made of silicone.
5.The watch can be used just as a normal watch, the time goes well.and you can change the battery,you just need to open the back and change it.
2015 Free Shipping New Arrival Jelly Silicone Watch DIY Charm Dress Watch Floating Charm Watch Flaoting Locket Watch