JH Cople Series 5mm Solid Genuine 9ct 9k Polish White Gold Natural I1 Diamond Wedding Ring Couples Lovers Ring A Pair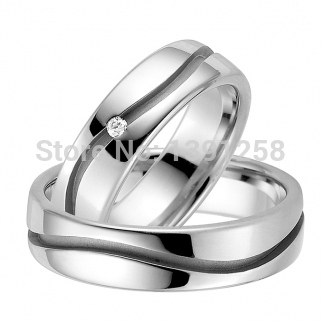 price: US $580.00
Item Type:
Rings
Fine or Fashion:
Fine
is_customized:
Yes
Gem Color:
White
Diamond Cut:
Very Good
White Diamond Color:
I
CertificateType:
Third Party Appraisal
Metals Type:
White Gold
Product Description
VIEW ALL RINGS
Buying Guide

Choose the larger size of the couples. It is usually the gent's size.
And then leave the lady's size in the order messager.
Remember, our size is for US size. Please convert your size into US size before buying our rings.
If you have any questions, please do feel free to contact us.
Product Information

Basic Information
Men's ring
| | | | | | |
| --- | --- | --- | --- | --- | --- |
| Metal | Width(mm) | Thickness(mm) | Metal Wt.(g) | Stone Qty | Total Stone Wt.(Ct) |
| 9K White gold | 5 | 1.7 | 6.7-10.3 | N/A | N/A |
Lady's ring
| | | | | | |
| --- | --- | --- | --- | --- | --- |
| Metal | Width(mm) | Thickness(mm) | Metal Wt.(g) | Stone Qty | Total Stone Wt.(Ct) |
| 9kWhite gold | 5 | 1.7 | 6.7-10.3 | 1 | 0.03 |
Stone Information
| | | | | | | | |
| --- | --- | --- | --- | --- | --- | --- | --- |
| Stone | Type | Shape | Clarity | Color | Quantity | Weight(Ct) | Total Wt.(Ct) |
| Main Stone | Diamond | Round | I1 | I | 1 | 0.03 | 0.03 |
| Side Stone | N/A | N/A | N/A | N/A | N/A | N/A | N/A |
| Side Stone | N/A | N/A | N/A | N/A | N/A | N/A | N/A |
Free Engraving

Maximum Number of Engraving Letters is 18

*Please leave the words in the order messager.

*The engraving position is the inner side.

*Product that has been engraved cannot be returned,

unless it do has quality problem.
Ring Sizer
The size is of US size. Please determine your ring size according to your country standard.
Then use the International Ring Size Chart to convert to the corresponding US ring size to place your order.
Because we have our own factory, we can achieve however sizes you need.
There is no too large or too small size for us, depending on your demand.
If you have special size request, please do not hesitate to contact us.
What makes a perfect ring? Apart from the excellent design and high quality workmanship, the suitable size is of very high importance. In order to find out the best ring size for you, we recommend you go to a local jewelers to check your ring size. Or you can use the method below:

Measuring Your Finger

1. Cut a 0.5cm (0.25inch) width and 15cm (8inch) long paper slip.

2. Use this paper slip to surround your finger, and make a mark.

3. Spead the paper slip, and measure the length from start of the paper to the mark. This is the Circumference.

4. Find out your finger size according to the Circumference on the Ring Sizer Table below.

Measuring Tips

*The best moment to measure is Before Sleeping.

*The perfect size should be not too tie nor too loose.

Free Resizing

*Jinhui Jewellers provide Free Resizing Service. Please contact us.

Why Us

Since 1990, we have been concentrating on jewelry for 25 years!
We are specializing in 9k, 14k, 18k, 22k gold and platinum, as well as palladium fine jewelry,
especially wedding rings and engagement rings.
We have our own 11000 sq. ft factory(in Shenzhen, welcome to visit), and about 30 jewelry stores in China.
Our factory is also doing the OEM jewelry for several jewelry manufacturers in UK and Australia.
We are shipping around 10000 to 12000 fine jewelry especially gold wedding rings to them.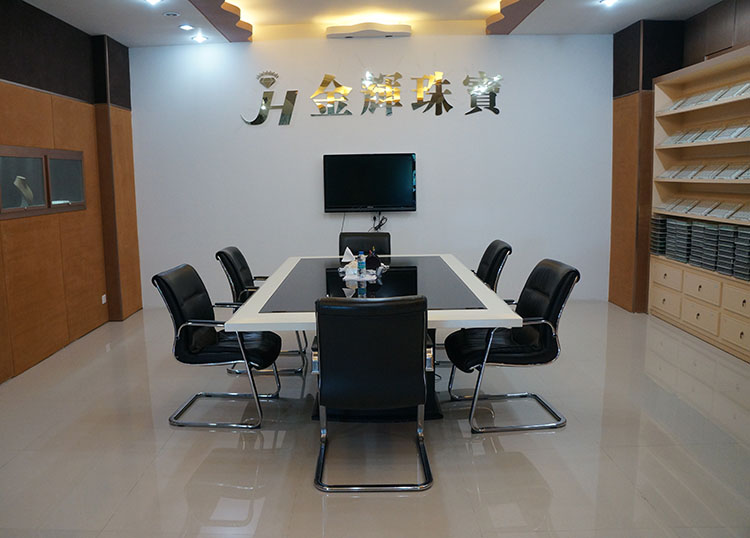 Every piece is hand made...

by our team of highly skilled and experienced craftsmen to your individual preferences. Combining modern technology and marrying it seamlessly with traditional craftsmanship, allows us to create rings that are truly unique and quite without equal.
Our unique jewelry...

is made in a range of 9ct, 14ct, 18ct, 22ct, Palladium, Platinum and assorted mixed metals and is offered in a choice of yellow, red, white or combination colours in numerous widths, weights and sizes. Many designs contain diamonds or are hand carved; others are inlaid or shaped to fit around an engagement ring.
Our experience...

means that we understand the importance of your very special and personal purchase and we are here to help you make the perfect choice. The whole ethos of our company is customer service. Once we agree a commission, our commitment is to meet the deadline because we know the wedding won't wait.
Our honorific clients...

are all over the world. We are completely dedicated to high quality, flexibility and personal service to our worldwide clients and customers. You are not alone while buying our excellent jewelry. Don't hesitate. It's likely that your neighbors or your colleagues are wearing our rings.
Packaging

A Gift With Eyeable Enjoyment

Jinhui Jewellers provides exquisite packages for our top quality jewelry. When receiving the beloved gift, every customer of Jinhui Jewellers receiving a eyeable enjoyment.
Now we join and add these two services to guarantee you No Risk Shopping in our store.
Terms & Conditions

Please read the following before purchasing this item.
By purchasing this item you are agreeing to the following terms and conditions:
All items are guaranteed to be 100% authentic or your money-back. If you could prove our items fake, for example, the metal purity didn't reach what it is described, we will refund 300% of your money to you.
All photos are for reference purposes only. Actual item may a little vary in color and size, as well as weight.
Buyers are responsible for any import fees and/or customs duties and taxes, as applicable for that destination country. International buyers are required to check with their local custom or post office before purchases to find out what these import fees and/or customs duties and taxes will be charge to buyer when order is delivered.
If an item is found and confirmed to be DOA (defective on arrival) or if an incorrect item was shipped by our mistake, customers should return it to us within 10 days of delivery, and we are responsible for all shipping cost.
If a returned item is found to NOT be DOA, by our investigation, all shipping and handling cost will be subtracted, and only a partial refund will be made.
Return Process

GET YOUR AUTHORIZATION CODE. Contact us and you will be given a Return Authorization Code, and the Return Address. Write this code clearly on two papers and put one into the parcel, and stick another onto the parcel.
PACKAGE YOUR RETURN. Include all original packaging and collateral material. For security reasons, do not write Jinhui Jewellers anywhere on the outside of the box.
INSURE AND SHIP YOUR PACKAGE. On your invoice, if the price of the item you're returning is:

Less than $500: You can ship it via any carrier. Be sure to ship your item fully insured, and request a return receipt for confirmation that your shipment has reached its destination.
More than $500: If you are in US, ship your package via US Postal Service Registered Mail, insured for the total value of the contents, and request a return receipt for confirmation that your shipment has reached Jinhui Jewellers. (FedEx and UPS will not insure merchandise over $500.) You must follow these instructions exactly, failure to do so will prevent the processing of your return. If you are not in US, please check which carrier can insure merchandise over $500.

TELL US THE TRACKING NUMBER.
* Jinhui Jewellers will not be responsible for loss or damage of return shipments.
See More Excellent Jewelry
Rings
Pendants
Earrings
Nose Pins
Bangles
Bracelets
Necklaces
Diamond Jewelry
Gemstone Jewelry
Plain Gold Jewelry