Vintage Floral Toe Ring,Genuine 9K Yellow Gold 0.56 ct.tw. Round-Cut NSCD Synthetic Diamond,Summer Fashion Embellished Ring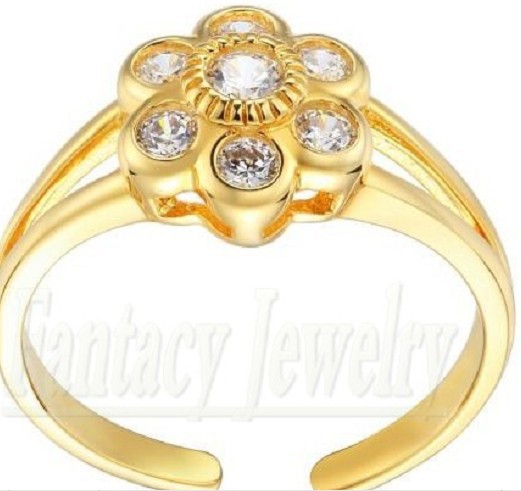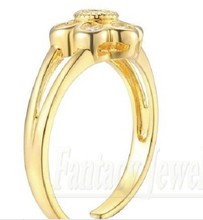 price: US $342.00
Item Type:
Rings
Fine or Fashion:
Fashion
is_customized:
Yes
Rings Type:
Wedding Bands
Style:
Classic
Gender:
Women
Setting Type:
Bezel Setting
Material:
Semi-precious Stone
Product Description
Vintage Floral Toe Ring,Genuine 9K Yellow Gold & Round-Cut NSCD Synthetic Diamond,Summer Fashion Embellished Ring For Women Descriptions:

Adorn your toes with a decadent flower whenever you add this gorgeous toe ring to your look. 9K gold creates an elegant canvas for this split-shank ring that flaunts a fully bloomed flower whose petals are represented by lavish round-cut nscd synthetic diamond. It's fun yet flirtatious and is perfect for the woman who loves to accentuate her feminine wiles.

Metal Information

Metal Type

Metal Color

Metal Plating

Metal Finish

9k Gold

White

Gold

Polished

Gemstone Information

Main Stones

Main Stone Color

Main Stone Cut

Main Stone Carat Weight

Side Stone Carat Weight

NSCD Synthetic Diamond

G-H

Round

0.5ct.tw.

0.06ct.tw

Commitment 1:

3 Times Compensation if Not as Brilliant as Natural Diamond

Commitment 2:

Full Refund if Not as Same as Our Description

Life Time Warranty:

Free Replacement if Simulated Diamond Ever Fades!
Sizing Method #1
You can also use a printable sizing belt and cut along the lines. Make sure your printer is not reducing or enlarging the page; print at 100%. Make sure the paper sizer is snug and not loose around the toe knuckle and record the smallest size. If you have a very large toe pad that is more than two sizes larger than your toe ring size, consider ordering a half size larger. Note your size in the size field section when ordering. Please note that this method tends to run large for most people. Consider ordering a half size down.
Sizing Method #2
Use a piece of dental floss or a skinny piece of string, and wrap it around the middle section of the toe (or thumb, knuckle or pinky) where you would like the ring to rest. Cut or mark at the exact location where the two ends meet (be careful!) making a complete circle. Line the floss up against a flat ruler that has a millimeter measurement, and use that number as your 1st Size. Then measure the widest part of toe pad repeating the process with the floss. This measurement will be entered as your 2nd Size. For best results, round down, not up.
For instance, your order will look something like this:

1st Size: 44 mm
2nd Size: 48 mm
You can also stop by your local jewelry store and ask them to measure your toe. The fit should be snug but not too tight allowing for some swelling but not so loose that it easily slips off. If you are perplexed by all of this, we do offer a "Try Me on for Size" multisizer to accurately measure your toe size at home. This plastic sizing tool works like a mini-belt and can be used over and over again.